WE'RE CONNECTING OUR FAVORITE ADVISORS TO OUR FAVORITE MANAGERS.
If you are looking for under the radar funds in Liquid Alternative, Commodities/Natural Resources, US Small/Large Cap, International Small Cap, or ESG/SRI/Impact Investing, your search may be over.
For the last 8 years, Havener has been connecting undiscovered and new mutual funds with investors in the RIA, family office and wealth management channels.
If you are planning to be in Chicago, June 11-13, meet some cool portfolio managers. We will be hosting an Undiscovered Mutual FundsTM dinner event and our managers will also be available for one-on-one meetings.

WANT TO JOIN US?
FILL OUT THE FORM ON THIS PAGE.


---

Interested, but need more info on the funds? Read on...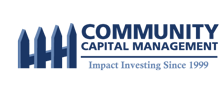 COMMUNITY CAPITAL MANAGEMENT
Founded in 1998, Community Capital Management, Inc. (CCM) manages over $2.5 billion in impact/ESG investments including Community Reinvestment Act (CRA) qualified investments. The firm's mission is to deliver superior risk-adjusted returns through investment strategies that contribute to positive environmental and social outcomes. CCM believes a fully integrated portfolio – one that includes environmental, social and governance (ESG) factors – can deliver strong financial performance while simultaneously having positive long-term economic and sustainable impact. CCM's strategies utilize an innovative bottom-up approach to fixed income and equity investing combining the positive impacts of impact/ESG investing with rigorous financial analysis, an inherent focus on risk management, and transparent research.




DANA INVESTMENT ADVISORS
Dana Investment Advisors is an Asset Management firm that guides investors through an ever-changing market environment. Dana actively manages a broad range of public U.S. Equity and Fixed Income investment strategies for corporations, endowments, foundations, family offices and individuals. Our objective is straightforward: Deliver consistent excess returns with lower risk and provide clients with exceptional, personal and timely service. Founded in 1980 by Mike Dana, a Midwest native and experienced financial manager, Dana originally served many business owners and their employees. These entrepreneurial roots still run deeply within our firm today. Dana remains an independent, employee-owned enterprise that believes integrity, trust, responsibility and stewardship never, ever go out of style. Our history of delivering exceptional results while nurturing longstanding client relationships, are a testament to these values in action.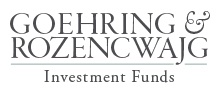 GOEHRING & ROZENCWAJG ASSOCIATES
Goehring & Rozencwajg Associates, LLC (GRA) is a boutique investment management firm focused on the Natural Resource Sector. GRA was founded by Leigh Goehring, one of the leading authorities in global commodity investing, and long-time partner Adam Rozencwajg. The partners originally collaborated at Chilton Investment Company, where they managed upwards of $5 billion in assets within Chilton's global natural resources strategy. Prior to Chilton, Mr. Goehring served as the manager of the Prudential-Jennison family of natural resources funds, managing over $3 billion at their peak. Mr. Rozencwajg previously worked in the Investment Banking department at Lehman Brothers and the MLG group at Neuberger Berman. They are contrarian fundamental value investors with an investment process that is driven by their top-down and bottom-up original research.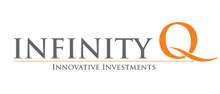 INFINITY Q CAPITAL MANAGEMENT
Infinity Q Capital Management seeks to provide positive absolute returns by offering retail and institutional investors access to the same liquid and non-correlated alternative investment strategies used to manage a significant portion of billionaire David Bonderman's personal capital. Infinity Q portfolio managers are Len Potter, former Head of Private Equity at Soros Capital, James Velissaris, former Head of Quant Research at Arden Asset Management and Scott Lindell, former Head of Risk at Arden Asset Mgmt. Using a bottom up, "quantamental" research process, the strategy combines the rigorous due diligence of private equity with quantitative screening analysis to construct a diversified, opportunistic and dynamically rebalanced portfolio across multiple asset classes.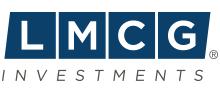 LMCG INVESTMENTS
The LMCG Fund's Adviser is LMCG Investments, a multi-strategy boutique investment firm, where experienced investment teams are supported by institutional caliber compliance, operations and marketing capabilities. Investors benefit from the investment acumen of our internal teams, all operating with a degree of autonomy that allows them to do their best work. In addition to oversight by the Adviser's experienced Chief Investment Officer, the teams are supported by an overarching corporate structure that reaches across the firm to help each team manage their risk exposures, and benefit from rigorous compliance protocols and operational support. The leadership of LMCG has a long history of working together and have provided trading, settlement, and operational expertise for strategies invested in over 40 countries, for traditional long only, directional long-short and market neutral approaches, across an array of fixed income and equity based strategies.

---


INTERESTED, BUT WANT MORE INFO?
FILL OUT THE FORM ON THIS PAGE.
(We will be in touch).


---
Havener Capital Partners is an Institutional Division of Compass Securities Corporation. Securities offered through Compass Securities Corporation, member FINRA SIPC 50 Braintree Hill Office Park, Suite 105, Braintree, MA, 02184; T:781-535-6083