RESEARCH ANALYST
FOR SALES AND MARKETING BUSINESS
Business Description:
Havener provides outsourced sales and marketing services to high quality investment management firms seeking to expand their assets under management within the institutional marketing arena, including intermediaries, RIAs, consultants, platforms, wealth advisors and family offices.
Position Description: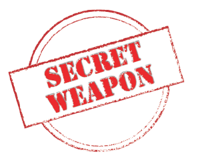 You are passionate about investing. The posters on your walls are of portfolio managers and economists; you wonder when they will have jerseys you can buy as their biggest fan… When you think about an investment strategy, you instantly consider how it can solve problems for clients/advisors and how you can illustrate potential solutions with the tools in your arsenal. Numbers and words are both poetic in your world, and you believe a powerful commentary, well-written blog, or thoughtful analytics report can move mountains – or investors. You are our Research Analyst, reporting to the Director of Research, and you slay.
On any given day, you might be dominating one (or more) of the follow responsibilities:
Supporting senior team in investment due diligence and research of prospective and current clients
Producing and maintaining analytics reports, spreadsheets and profiles on managers
Analyzing / comparing client strategies with competitors using quantitative and qualitative expertise
Generating data for marketing materials monthly / quarterly and reviewing for quality control
Effectively communicating investment research / ideas for use in marketing and sales initiatives
Creating or assisting with original content such as blogs, articles, whitepapers, to support thought-leadership and lead generation efforts on behalf of clients
Candidate Profile:
The ideal candidate has a background in investment research in financial services for an RIA or wealth management firm. Desired qualifications/characteristics include:

3+ years of experience as an investment analyst in financial services
Bachelor's Degree in a Finance related field
Solid analytical skills and experience reporting (verbally and visually) diverse data sets and results
Keen eye for quality control and proof-reading; ability to recognize data and grammar errors
Willingness to dive into data to create unique, actionable analysis for our clients
Advanced investment certification desired (CFA, CIMA, CAIA, etc.)
High proficiency in performance-based analytics software such as Morningstar Direct or Zephyr
Ability to create meaningful data visualization charts in Excel
Excellent verbal and written skills; role requires high caliber, concise writing
Self-confidence while communicating and presenting to peers and clients
Strong attention to detail; so much so that you'll include #wearehcp in the last line of your resume when you apply
Superb organizational, project, and time management skills to meet deadlines
Thoughtful in delivering feedback and graceful in receiving it
Passion for creating excellent deliverables
Highly self-motivated, results-driven, and can-do attitude
Office headquarters are in Newport, RI; working remotely may be feasible based on candidate experience and tenure

Writing Samples Requested: In addition to a resume, we would like to see one or two writing samples that reflect your ability to meet the requirements of this role as noted above.

Please send a copy of your resume to careers@havenercapital.com, and we will contact you if there is a fit.
Havener Capital Partners is an equal opportunity employer.