MEET OUR CLIENTS
For the last 7 years, Havener has been connecting undiscovered and new mutual funds with investors in the RIA, family office and wealth management channels. If you are planning to be in Chicago, November 14-17, meet our portfolio managers!

TO SCHEDULE A MEETING,
FILL OUT THE FORM ON THIS PAGE.


Want to learn more about each client? Read on...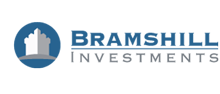 BRAMSHILL INVESTMENTS
Bramshill® Investments LLC, is an asset management firm that specializes in providing absolute return solutions within fixed income and income producing securities. Founded in 2012, by Art DeGaetano, Bramshill is 100% employee-owned. The firm's core investment strategy, which has an absolute return objective, was spun-out of a strategy managed by Mr. DeGaetano during his tenure at GLG Partners. The track record dates back to 2009. Bramshill seeks to generate income and total return by tactically allocating across highly liquid fixed income and income producing asset classes. With an emphasis on risk management, Bramshill's relative value approach is designed to harness opportunities with strong risk/reward characteristics. The firm currently manages institutional separate accounts as well as mutual funds.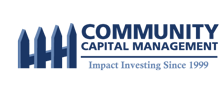 COMMUNITY CAPITAL MANAGEMENT
Founded in 1998, Community Capital Management, Inc. (CCM) is an investment adviser currently managing over $2 billion in assets for pension funds, foundations, religious organizations, non-profits and health organizations, financial advisers and high net worth individuals. CCM specializes in managing Environmental, Social and Governance (ESG)/impact investing portfolios. Its fixed income ESG/impact investing strategy was launched in 1999 and can be customized based on specific impact themes or geographies. The strategy is available as a separate account or through a mutual fund. CCM also launched the first liquid alternative fund which integrates ESG/impact investing.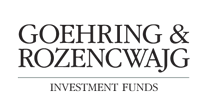 GOEHRING & ROZENCWAJG ASSOCIATES
Goehring & Rozencwajg Associates, LLC (GRA) is a boutique investment management firm focused on the Natural Resource Sector. GRA was founded by Leigh Goehring, one of the leading authorities in global commodity investing, and long-time partner Adam Rozencwajg. The partners originally collaborated at Chilton Investment Company, where they managed upwards of $5 billion in assets within Chilton's global natural resources strategy. Prior to Chilton, Mr. Goehring served as the manager of the Prudential-Jennison family of natural resources funds, managing over $3 billion at their peak. Mr. Rozencwajg previously worked in the Investment Banking department at Lehman Brothers and the MLG group at Neuberger Berman. They are contrarian fundamental value investors with an investment process that is driven by their top-down and bottom-up original research.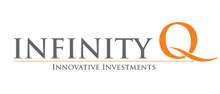 INFINITY Q CAPITAL MANAGEMENT
Infinity Q Capital Management seeks to provide positive absolute returns by offering retail and institutional investors access to the same liquid and non-correlated alternative investment strategies used to manage a significant portion of billionaire David Bonderman's personal capital. Infinity Q portfolio managers are Len Potter, former Head of Private Equity at Soros Capital, James Velissaris, former Head of Quant Research at Arden Asset Management and Scott Lindell, former Head of Risk at Arden Asset Mgmt. Using a bottom up, "quantamental" research process, the strategy combines the rigorous due diligence of private equity with quantitative screening analysis to construct a diversified, opportunistic and dynamically rebalanced portfolio across multiple asset classes.
---
Havener Capital Partners is an Institutional Division of Compass Securities Corporation. Securities offered through Compass Securities Corporation, member FINRA SIPC 50 Braintree Hill Office Park, Suite 105, Braintree, MA, 02184; T:781-535-6083